05/07/2017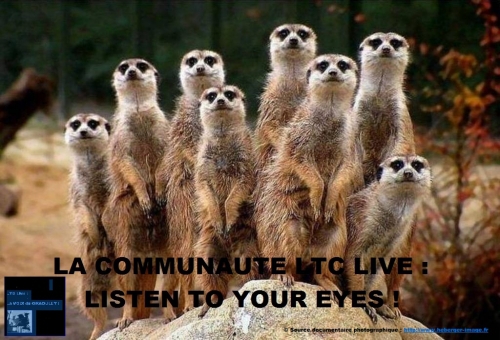 22:41 Publié dans LTC LIVE : "LA VOIX DU GRAOULLY !" | Lien permanent | Tags : the police, ub40, sophia george, errol dunkley, duran duran, marsheaux, midnight oil, taxi girl, jean dorval pour ltc live, la communauté d'ltc live, silverstein, get up my shoes, new order, simple minds, cocteau twins, ltc live : la music est le miel de l'âme !, jean dorval, the smiths, ltc live : l'instant love-love, omd, sex pistols, absolute ltc@live, ltc live : le micro-climat musical !, the church, the human league, ltc live : le watt-peak musical, hommage pour les 25 ans de la disparition de gainsbarre, ltc live : la music box !, ltc live : social music player, les zizikales d'ltc live : live music only !, level 42, 1995, t-vice, ltc live : le média rebelle qui dé-note !, bomb factory, ltc live prend le rap à la source, absolute ltc@live : pop (corn) rock time, ltc live : le mur du song !, inxs, the cranberries, laibach, delegation le groupe, diana ross, george benson, the pointer sisters, jump (for my love), barry white, change, can you feel it, the jackson five |
Facebook |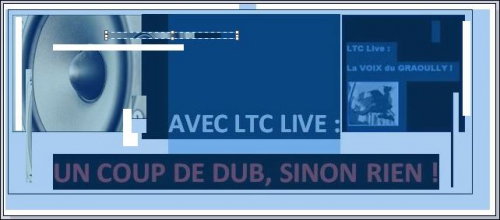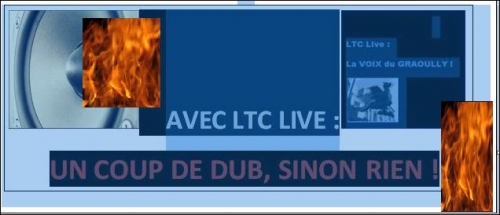 22:22 Publié dans LTC LIVE : "LA VOIX DU GRAOULLY !" | Lien permanent | Tags : ub40, sophia george, errol dunkley, duran duran, marsheaux, midnight oil, taxi girl, jean dorval pour ltc live, la communauté d'ltc live, silverstein, get up my shoes, new order, simple minds, cocteau twins, ltc live : la music est le miel de l'âme !, jean dorval, the smiths, ltc live : l'instant love-love, omd, sex pistols, absolute ltc@live, ltc live : le micro-climat musical !, the church, the human league, ltc live : le watt-peak musical, hommage pour les 25 ans de la disparition de gainsbarre, ltc live : la music box !, ltc live : social music player, les zizikales d'ltc live : live music only !, level 42, 1995, t-vice, ltc live : le média rebelle qui dé-note !, bomb factory, ltc live prend le rap à la source, absolute ltc@live : pop (corn) rock time, ltc live : le mur du song !, inxs, the cranberries, laibach, delegation le groupe, diana ross, george benson, the pointer sisters, jump (for my love), barry white, change, can you feel it, the jackson five, quincy jones |
Facebook |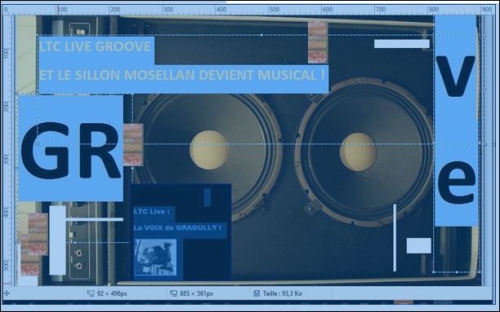 21:58 Publié dans LTC LIVE : "LA VOIX DU GRAOULLY !" | Lien permanent | Tags : ub40, sophia george, errol dunkley, duran duran, marsheaux, midnight oil, taxi girl, jean dorval pour ltc live, la communauté d'ltc live, silverstein, get up my shoes, new order, simple minds, cocteau twins, ltc live : la music est le miel de l'âme !, jean dorval, the smiths, ltc live : l'instant love-love, omd, sex pistols, absolute ltc@live, ltc live : le micro-climat musical !, the church, the human league, ltc live : le watt-peak musical, hommage pour les 25 ans de la disparition de gainsbarre, ltc live : la music box !, ltc live : social music player, les zizikales d'ltc live : live music only !, level 42, 1995, t-vice, ltc live : le média rebelle qui dé-note !, bomb factory, ltc live prend le rap à la source, absolute ltc@live : pop (corn) rock time, ltc live : le mur du song !, inxs, the cranberries, laibach, delegation le groupe, diana ross, george benson, the pointer sisters, jump (for my love), barry white, change, can you feel it, the jackson five, quincy jones |
Facebook |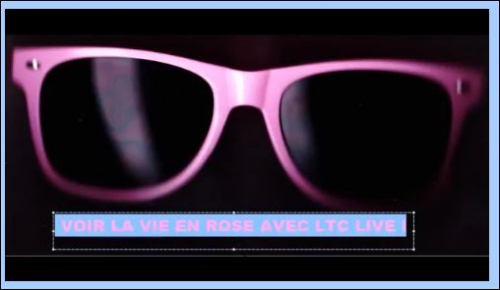 21:43 Publié dans LTC LIVE : "LA VOIX DU GRAOULLY !" | Lien permanent | Tags : sophia george, errol dunkley, duran duran, marsheaux, midnight oil, taxi girl, jean dorval pour ltc live, la communauté d'ltc live, silverstein, get up my shoes, new order, simple minds, cocteau twins, ltc live : la music est le miel de l'âme !, jean dorval, the smiths, ltc live : l'instant love-love, omd, sex pistols, absolute ltc@live, ltc live : le micro-climat musical !, the church, the human league, ltc live : le watt-peak musical, hommage pour les 25 ans de la disparition de gainsbarre, ltc live : la music box !, ltc live : social music player, les zizikales d'ltc live : live music only !, level 42, 1995, t-vice, ltc live : le média rebelle qui dé-note !, bomb factory, ltc live prend le rap à la source, absolute ltc@live : pop (corn) rock time, ltc live : le mur du song !, inxs, the cranberries, laibach, delegation le groupe, diana ross, george benson, the pointer sisters, jump (for my love), barry white, change, can you feel it, the jackson five, quincy jones, ai no corrida |
Facebook |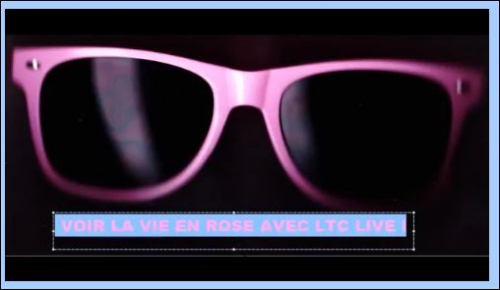 21:28 Publié dans LTC LIVE : "LA VOIX DU GRAOULLY !" | Lien permanent | Tags : errol dunkley, duran duran, marsheaux, midnight oil, taxi girl, jean dorval pour ltc live, la communauté d'ltc live, silverstein, get up my shoes, new order, simple minds, cocteau twins, ltc live : la music est le miel de l'âme !, jean dorval, the smiths, ltc live : l'instant love-love, omd, sex pistols, absolute ltc@live, ltc live : le micro-climat musical !, the church, the human league, ltc live : le watt-peak musical, hommage pour les 25 ans de la disparition de gainsbarre, ltc live : la music box !, ltc live : social music player, les zizikales d'ltc live : live music only !, level 42, 1995, t-vice, ltc live : le média rebelle qui dé-note !, bomb factory, ltc live prend le rap à la source, absolute ltc@live : pop (corn) rock time, ltc live : le mur du song !, inxs, the cranberries, laibach, delegation le groupe, diana ross, george benson, the pointer sisters, jump (for my love), barry white, change, can you feel it, the jackson five, quincy jones, ai no corrida, chic |
Facebook |
04/07/2017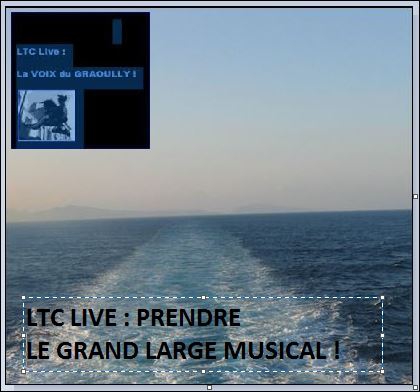 22:01 Publié dans LTC LIVE : "LA VOIX DU GRAOULLY !" | Lien permanent | Tags : new order, la communanté d'ltc live, ltc@live, jean dorval pour ltc live, ltc live, jean dorval, onlap, u2, midnight oil, taxi girl, jean dorval pour ltc live, la communauté d'ltc live, silverstein, get up my shoes, new order, simple minds, cocteau twins, ltc live : la music est le miel de l'âme !, jean dorval, the smiths, ltc live : l'instant love-love, omd, sex pistols, absolute ltc@live, ltc live : le micro-climat musical !, the church, the human league, ltc live : le watt-peak musical, hommage pour les 25 ans de la disparition de gainsbarre, ltc live : la music box !, ltc live : social music player, les zizikales d'ltc live : live music only !, level 42, 1995, t-vice, ltc live : le média rebelle qui dé-note !, bomb factory, ltc live prend le rap à la source, absolute ltc@live : pop (corn) rock time, ltc live : le mur du song !, inxs, the cranberries, laibach, delegation le groupe, diana ross, george benson, the pointer sisters, jump (for my love), barry white, change |
Facebook |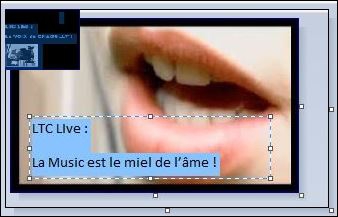 21:53 Publié dans LTC LIVE : "LA VOIX DU GRAOULLY !" | Lien permanent | Tags : duran duran, marsheaux, midnight oil, taxi girl, jean dorval pour ltc live, la communauté d'ltc live, silverstein, get up my shoes, new order, simple minds, cocteau twins, ltc live : la music est le miel de l'âme !, jean dorval, the smiths, ltc live : l'instant love-love, omd, sex pistols, absolute ltc@live, ltc live : le micro-climat musical !, the church, the human league, ltc live : le watt-peak musical, hommage pour les 25 ans de la disparition de gainsbarre, ltc live : la music box !, ltc live : social music player, les zizikales d'ltc live : live music only !, level 42, 1995, t-vice, ltc live : le média rebelle qui dé-note !, bomb factory, ltc live prend le rap à la source, absolute ltc@live : pop (corn) rock time, ltc live : le mur du song !, inxs, the cranberries, laibach, delegation le groupe, diana ross, george benson, the pointer sisters, jump (for my love), barry white, change, can you feel it, the jackson five, quincy jones, ai no corrida, chic, good times |
Facebook |
28/06/2017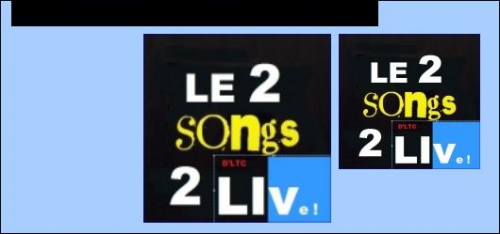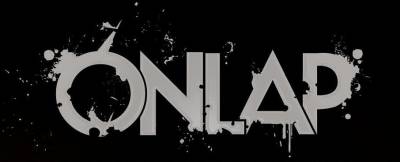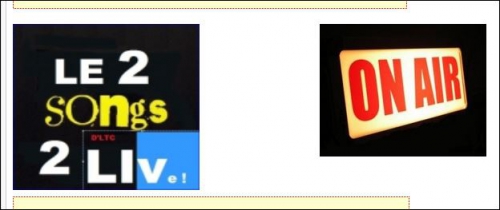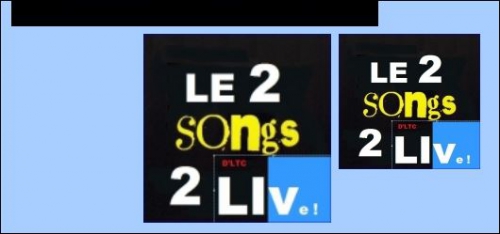 LTC LIve présente : ONLAP, La French Touch Metal !
Le groupe français ONLAP fait ses premières armes dans le Pop-Rock sous le nom d'AnyWay. Mais en juin 2006, le groupe vire au Métal, au Néo-Rock et au Rock Alternatif. Et en juin 2008, continuant sa mue AnyWay devient ONLAP. Ce changement d'identité s'accompagne de l'enregistrement en autoproduction d'un premier album baptisé A Leap in the Dark, qui sort en avril 2009. Un opus qui fait bouger les amateurs du genre, avec des titres trop pêchus à pécho avec un bon casque, tels Feel no Pain, The Fourth Coldest Walls et When All Has Gone (de loin the best one !). Dans la foulée de ses déci-belles endiablées, en mars 2012, ONLAP commence à enregistrer son deuxième EP : The Awakening (sortie en décembre 2012). Avec un single éponyme, mais aussi un title qui ne laisse pas de glace : From Dust to Ashes. Puis trois autres albums suivent : Onlap Goes Nightcore, Vol. 1 (The Awakening) (sortie en septembre 2016), un Must où les reprises en Nightcore Version sont de véritables envolées lyriques à la mitrailleuse lourde, telles : Out of My Way, The Awakening et From Dust to Ashes. Running, quant à lui, l'album de la maturité, paraît en février 2017, avec des morcifs au chalumeau tels Tribute (Now or Never), Everywhere I Go, et le titre phare : Running. Enfin en avril 2017, Onlap Goes Nightcore, Vol. 2 (Running), est publié, avec en Nightcore Version : Tribute, Running et Everywhere I Go. ONLAP, c'est que du lourd, que du bon ! Un son qui décoiffe à savourer en se lâchant totalement les couettes !
© Jean DORVAL, le 28 juin 2017, pour LTC LIVE.
iNFOS+ :
Spirit-of-Metal.com/Onlap & Facebook.com/ONLAP.Official
& Youtube.com/OnlapMusik & Twitter.com/OnlapMusic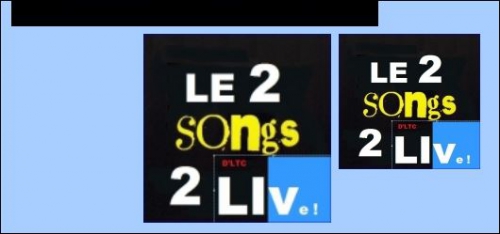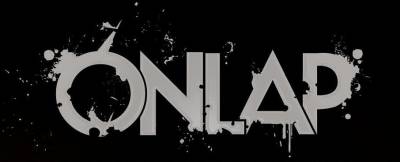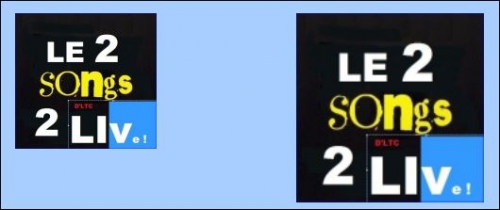 18:59 Publié dans LTC LIVE : "LA VOIX DU GRAOULLY !" | Lien permanent | Tags : onlap, u2, midnight oil, taxi girl, jean dorval pour ltc live, la communauté d'ltc live, silverstein, get up my shoes, new order, simple minds, cocteau twins, ltc live : la music est le miel de l'âme !, jean dorval, the smiths, ltc live : l'instant love-love, omd, sex pistols, absolute ltc@live, ltc live : le micro-climat musical !, the church, the human league, ltc live : le watt-peak musical, hommage pour les 25 ans de la disparition de gainsbarre, ltc live : la music box !, ltc live : social music player, les zizikales d'ltc live : live music only !, level 42, 1995, t-vice, ltc live : le média rebelle qui dé-note !, bomb factory, ltc live prend le rap à la source, absolute ltc@live : pop (corn) rock time, ltc live : le mur du song !, inxs, the cranberries, laibach, delegation le groupe, diana ross, george benson, the pointer sisters, jump (for my love), barry white, change, can you feel it, the jackson five, quincy jones, ai no corrida, chic, good times |
Facebook |
16/06/2017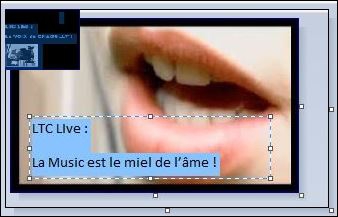 10:33 Publié dans LTC LIVE : "LA VOIX DU GRAOULLY !" | Lien permanent | Tags : marsheaux, midnight oil, taxi girl, jean dorval pour ltc live, la communauté d'ltc live, silverstein, get up my shoes, new order, simple minds, cocteau twins, ltc live : la music est le miel de l'âme !, jean dorval, the smiths, ltc live : l'instant love-love, omd, sex pistols, absolute ltc@live, ltc live : le micro-climat musical !, the church, the human league, ltc live : le watt-peak musical, hommage pour les 25 ans de la disparition de gainsbarre, ltc live : la music box !, ltc live : social music player, les zizikales d'ltc live : live music only !, level 42, 1995, t-vice, ltc live : le média rebelle qui dé-note !, bomb factory, ltc live prend le rap à la source, absolute ltc@live : pop (corn) rock time, ltc live : le mur du song !, inxs, the cranberries, laibach, delegation le groupe, diana ross, george benson, the pointer sisters, jump (for my love), barry white, change, can you feel it, the jackson five, quincy jones, ai no corrida, chic, good times, le "2songs2 (d'ltc live)" reçoit "the whispers" |
Facebook |
13/06/2017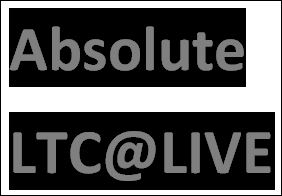 22:36 Publié dans LTC LIVE : "LA VOIX DU GRAOULLY !" | Lien permanent | Tags : a flock of seagulls, taxi girl, jean dorval pour ltc live, la communauté d'ltc live, silverstein, get up my shoes, new order, simple minds, cocteau twins, ltc live : la music est le miel de l'âme !, jean dorval, the smiths, ltc live : l'instant love-love, omd, sex pistols, absolute ltc@live, ltc live : le micro-climat musical !, the church, the human league, ltc live : le watt-peak musical, hommage pour les 25 ans de la disparition de gainsbarre, ltc live : la music box !, ltc live : social music player, les zizikales d'ltc live : live music only !, level 42, 1995, t-vice, ltc live : le média rebelle qui dé-note !, bomb factory, ltc live prend le rap à la source, absolute ltc@live : pop (corn) rock time, ltc live : le mur du song !, inxs, the cranberries, laibach, delegation le groupe, diana ross, george benson, the pointer sisters, jump (for my love), barry white, change, can you feel it, the jackson five, quincy jones, ai no corrida, chic, good times, le "2songs2 (d'ltc live)" reçoit "the whispers", the perfect kiss |
Facebook |
07/06/2017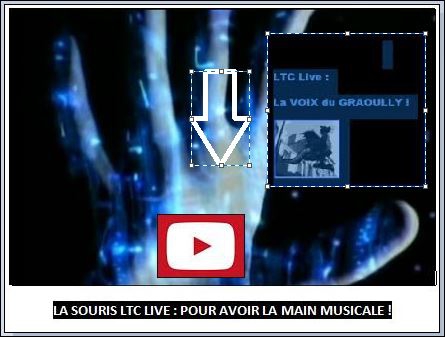 00:58 Publié dans LTC LIVE : "LA VOIX DU GRAOULLY !" | Lien permanent | Tags : u2, midnight oil, taxi girl, jean dorval pour ltc live, la communauté d'ltc live, silverstein, get up my shoes, new order, simple minds, cocteau twins, ltc live : la music est le miel de l'âme !, jean dorval, the smiths, ltc live : l'instant love-love, omd, sex pistols, absolute ltc@live, ltc live : le micro-climat musical !, the church, the human league, ltc live : le watt-peak musical, hommage pour les 25 ans de la disparition de gainsbarre, ltc live : la music box !, ltc live : social music player, les zizikales d'ltc live : live music only !, level 42, 1995, t-vice, ltc live : le média rebelle qui dé-note !, bomb factory, ltc live prend le rap à la source, absolute ltc@live : pop (corn) rock time, ltc live : le mur du song !, inxs, the cranberries, laibach, delegation le groupe, diana ross, george benson, the pointer sisters, jump (for my love), barry white, change, can you feel it, the jackson five, quincy jones, ai no corrida, chic, good times, le "2songs2 (d'ltc live)" reçoit "the whispers" |
Facebook |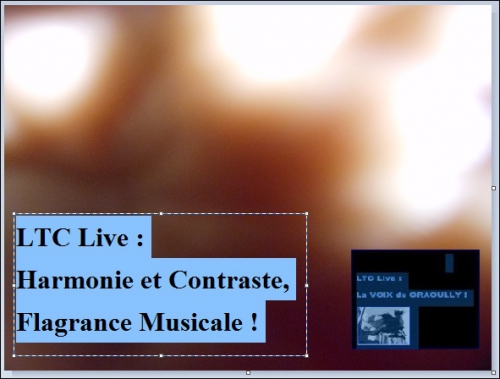 00:46 Publié dans LTC LIVE : "LA VOIX DU GRAOULLY !" | Lien permanent | Tags : midnight oil, taxi girl, jean dorval pour ltc live, la communauté d'ltc live, silverstein, get up my shoes, new order, simple minds, cocteau twins, ltc live : la music est le miel de l'âme !, jean dorval, the smiths, ltc live : l'instant love-love, omd, sex pistols, absolute ltc@live, ltc live : le micro-climat musical !, the church, the human league, ltc live : le watt-peak musical, hommage pour les 25 ans de la disparition de gainsbarre, ltc live : la music box !, ltc live : social music player, les zizikales d'ltc live : live music only !, level 42, 1995, t-vice, ltc live : le média rebelle qui dé-note !, bomb factory, ltc live prend le rap à la source, absolute ltc@live : pop (corn) rock time, ltc live : le mur du song !, inxs, the cranberries, laibach, delegation le groupe, diana ross, george benson, the pointer sisters, jump (for my love), barry white, change, can you feel it, the jackson five, quincy jones, ai no corrida, chic, good times, le "2songs2 (d'ltc live)" reçoit "the whispers", the perfect kiss |
Facebook |