29/05/2016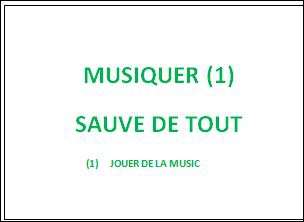 17:02 Publié dans LTC LIVE : "LA VOIX DU GRAOULLY !" | Lien permanent | Tags : mike and the mechanics, blind fish, pain and pride, david hallyday, depeche mode, spliff, ltc live : la love révolution musicale, nina hagen, a-ha, u2, ltc live : le mur du song !, the stranglers, la scène d'ltc live : remue-ménage musical garanti !, simple minds, les zizikales d'ltc live : live music only !, hoboken division, ltc annonce, little eye : back in the bacs !, ltc live annonce..., luxembourg : little eye se la joue disco, pour écouter ltc live, il faut avoir du nez et de bonnes oreilles !, ltc live : quand on y goûte, on ne peut plus s'en passer !, paramore, ltc live prend le rap a la source., ltc live : the united nations of sound !, ub 40, ltc live : music is life !, indochine, midnight oil, ltc live : l'oeil du chat !, jean dorval pour ltc live, ultravox, vienna, absolute ltc@live, ltc live : le média rebelle qui dé-note !, the sex pistols, my way, killing joke, echo and the bunnymen, ltc live annonce : bientôt, très bientôt..., sortie, le new dvd des simple minds, electronic band, electronic, paris, londres |
Facebook |
27/05/2016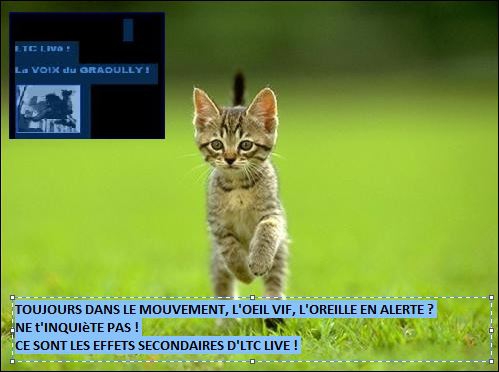 22:44 Publié dans LTC LIVE : "LA VOIX DU GRAOULLY !" | Lien permanent | Tags : a-ha, u2, ltc live : le mur du song !, the stranglers, la scène d'ltc live : remue-ménage musical garanti !, simple minds, les zizikales d'ltc live : live music only !, hoboken division, ltc annonce, little eye : back in the bacs !, ltc live annonce..., luxembourg : little eye se la joue disco, pour écouter ltc live, il faut avoir du nez et de bonnes oreilles !, ltc live : quand on y goûte, on ne peut plus s'en passer !, paramore, ltc live prend le rap a la source., ltc live : the united nations of sound !, ub 40, ltc live : music is life !, indochine, depeche mode, midnight oil, ltc live : l'oeil du chat !, jean dorval pour ltc live, ultravox, vienna, absolute ltc@live, ltc live : le média rebelle qui dé-note !, the sex pistols, my way, killing joke, echo and the bunnymen, ltc live annonce : bientôt, très bientôt..., sortie, le new dvd des simple minds, "live from the sse hydro glasgow", the golden gate quartet, electronic band, electronic, paris, londres, berlin, new york - ltc live : la voix du graoully !, the spectre laibach tour |
Facebook |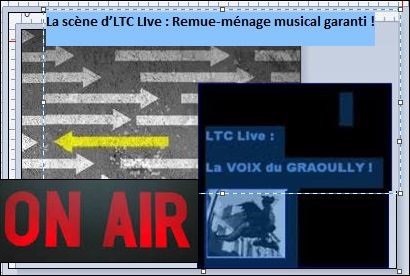 20:07 Publié dans LTC LIVE : "LA VOIX DU GRAOULLY !" | Lien permanent | Tags : the stranglers, la scène d'ltc live : remue-ménage musical garanti !, simple minds, les zizikales d'ltc live : live music only !, hoboken division, ltc annonce, little eye : back in the bacs !, ltc live annonce..., luxembourg : little eye se la joue disco, pour écouter ltc live, il faut avoir du nez et de bonnes oreilles !, ltc live : quand on y goûte, on ne peut plus s'en passer !, paramore, ltc live prend le rap a la source., ltc live : the united nations of sound !, ub 40, ltc live : music is life !, indochine, depeche mode, midnight oil, ltc live : l'oeil du chat !, jean dorval pour ltc live, ultravox, vienna, absolute ltc@live, ltc live : le média rebelle qui dé-note !, the sex pistols, my way, killing joke, echo and the bunnymen, ltc live annonce : bientôt, très bientôt..., sortie, le new dvd des simple minds, "live from the sse hydro glasgow", the golden gate quartet, electronic band, electronic, paris, londres, berlin, new york - ltc live : la voix du graoully !, the spectre laibach tour, in europe, laibach |
Facebook |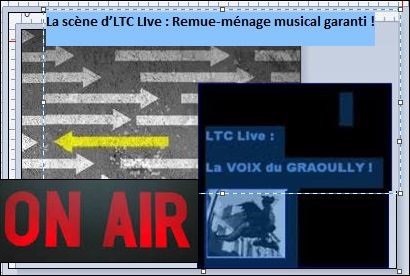 19:49 Publié dans LTC LIVE : "LA VOIX DU GRAOULLY !" | Lien permanent | Tags : la scène d'ltc live : remue-ménage musical garanti !, simple minds, les zizikales d'ltc live : live music only !, hoboken division, ltc annonce, little eye : back in the bacs !, ltc live annonce..., luxembourg : little eye se la joue disco, pour écouter ltc live, il faut avoir du nez et de bonnes oreilles !, ltc live : quand on y goûte, on ne peut plus s'en passer !, paramore, ltc live prend le rap a la source., ltc live : the united nations of sound !, ub 40, ltc live : music is life !, indochine, depeche mode, midnight oil, ltc live : l'oeil du chat !, jean dorval pour ltc live, ultravox, vienna, absolute ltc@live, ltc live : le média rebelle qui dé-note !, the sex pistols, my way, killing joke, echo and the bunnymen, ltc live annonce : bientôt, très bientôt..., sortie, le new dvd des simple minds, "live from the sse hydro glasgow", the golden gate quartet, electronic band, electronic, paris, londres, berlin, new york - ltc live : la voix du graoully !, the spectre laibach tour, in europe, laibach |
Facebook |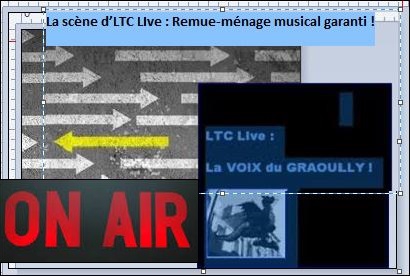 19:36 Publié dans LTC LIVE : "LA VOIX DU GRAOULLY !" | Lien permanent | Tags : la scène d'ltc live : remue-ménage musical garanti !, simple minds, les zizikales d'ltc live : live music only !, hoboken division, ltc annonce, little eye : back in the bacs !, ltc live annonce..., luxembourg : little eye se la joue disco, pour écouter ltc live, il faut avoir du nez et de bonnes oreilles !, ltc live : quand on y goûte, on ne peut plus s'en passer !, paramore, ltc live prend le rap a la source., ltc live : the united nations of sound !, ub 40, ltc live : music is life !, indochine, depeche mode, midnight oil, ltc live : l'oeil du chat !, jean dorval pour ltc live, ultravox, vienna, absolute ltc@live, ltc live : le média rebelle qui dé-note !, the sex pistols, my way, killing joke, echo and the bunnymen, ltc live annonce : bientôt, très bientôt..., sortie, le new dvd des simple minds, "live from the sse hydro glasgow", the golden gate quartet, electronic band, electronic, paris, londres, berlin, new york - ltc live : la voix du graoully !, the spectre laibach tour, in europe, laibach |
Facebook |
26/05/2016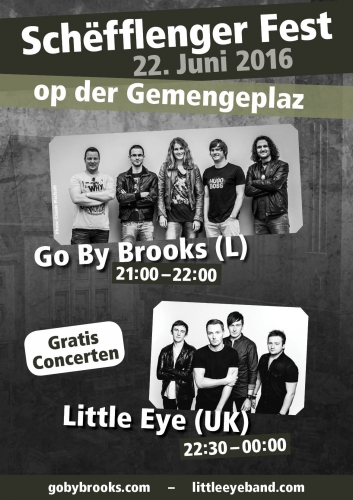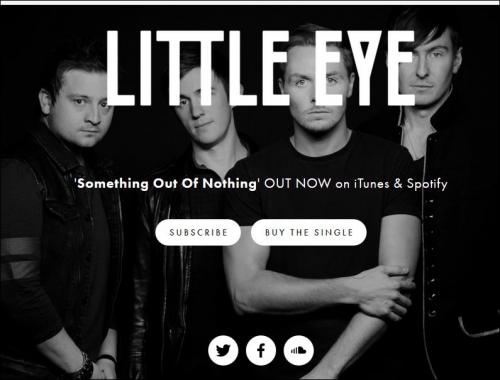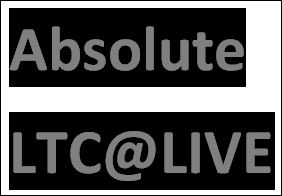 23:53 Publié dans LTC LIVE : "LA VOIX DU GRAOULLY !" | Lien permanent | Tags : save the date (by ltc live) !, ltc annonce, little eye : back in the bacs !, ltc live annonce..., luxembourg : little eye se la joue disco, pour écouter ltc live, il faut avoir du nez et de bonnes oreilles !, ltc live : quand on y goûte, on ne peut plus s'en passer !, paramore, ltc live prend le rap a la source., ltc live : the united nations of sound !, ub 40, ltc live : music is life !, indochine, depeche mode, midnight oil, ltc live : l'oeil du chat !, jean dorval pour ltc live, ultravox, vienna, absolute ltc@live, ltc live : le média rebelle qui dé-note !, the sex pistols, my way, killing joke, echo and the bunnymen, simple minds, ltc live annonce : bientôt, très bientôt..., sortie, le new dvd des simple minds, "live from the sse hydro glasgow", the golden gate quartet, electronic band, electronic, paris, londres, berlin, new york - ltc live : la voix du graoully !, the spectre laibach tour, in europe, laibach, serge gainsbourg, the cranberries, david bowie, le nouvel album, spectre is unleashed, geth'life, africando |
Facebook |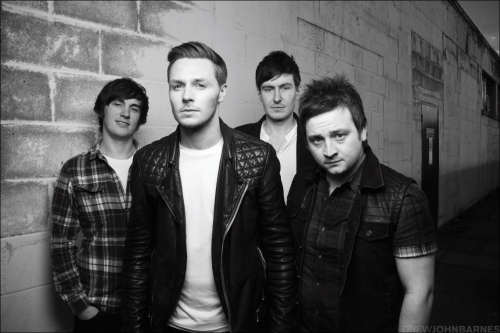 Jeter un petit oeil sur Little Eye...
La scène pop-rock écossaise est très dynamique. Le groupe Little Eye en est la preuve vivante. Il vient de sortir son deuxième EP qui rayonne jusqu'au Luxembourg.
Glasgow, la cité la plus grande et la plus peuplée d'Écosse, est la troisième agglomération du Royaume-Uni. Elle reste un des sites industriels les plus mythiques. Située dans l'ouest des Lowlands écossaises, elle a vu naître bon nombre de musiciens de talent, dont les principaux : Simple Minds, Travis, Texas, Mogwai, Franz Ferdinand, Angus Young - le guitariste d'AC/DC - et les frères Knopfler, fondateurs de Dire Straits. C'est aussi la ville où Little Eye, le groupe de pop-rock, a fait ses débuts en 2011. Une formation née de la rencontre d'Allan, le chanteur et compositeur, de Jay, le batteur, d'Euan, le guitariste, et de Marcus, le bassiste. Dès son année de création, ce quatuor de choc participe au Young Scot Awards ; un concours écossais réservé aux groupes amateurs n'ayant pas de contrat avec une maison de disque. Il remporte cet important challenge sur 2.000 participants. Sa promotion est ainsi assurée et il signe un contrat avec le manager des Waterboys.
. Une carrière qui part en flèche. - Dans la foulée, le groupe se fait remarquer sur YouTube grâce au cover de Paramore, Monster, qui culmine à plus de 300.000 vus. En mai 2013, son premier single, Choked Up, passe sur toutes les radios d'outre-Manche, ainsi que sur Eldoradio, au Luxembourg.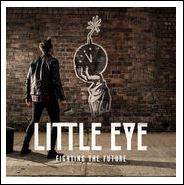 En 2014, il autoproduit son premier album, Fighting The Future, et sort, début 2015, l'EP Dreamers. Le 26 novembre 2015, Little Eye se produit pour la première fois au Luxembourg, dans la salle Purple Lounge, du Casino 2000, de Mondorf-les-Bains. Sa première partie est assurée par les Go By Brooks ; le fameux band luxembourgeois, au rock mélancolique, créé en 2015. Little Eye a joué aussi en 2014 et 2015 sur la scène principale pop-rock du Isle Of Wight Festival, au sud du Royaume-Uni. En août 2014, il a fait la première partie de Blondie à Glasgow, et en 2015, sa première scène internationale à l'occasion du Hard Rock rocks Liseberg, à Göteborg, en Suède. Toujours en 2015, il est parti en tournée en Allemagne et a assuré une date à Luxembourg. Il comptabilise près de 46.000 likes sur Facebook.
. Sortie d'un 2ème single. – Disco, le deuxième EP de Little Eye, sortira sur les ondes au Luxembourg à partir du 11 janvier 2016, sur Eldoradio et Ara City Radio. Un morceau qui permet de s'immerger dans le monde complètement décalé du groupe. Ses accents pops et rocks, toniques, guitarisés, à dominante de graves, sont une véritable bénédiction symphonique. Un grand moment musical à savourer seul ou entre amis ! En ce moment, Little Eye prépare son nouvel opus en studio. En 2016, le band est attendu, respectivement, en mai et juin, à Paris et Luxembourg. Dans tous les cas, une joyeuse bande des quatre qui n'a pas fini de faire parler d'elle !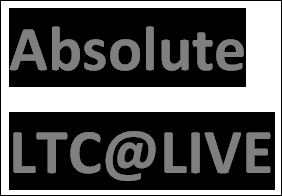 En exclu, les liens pour écouter Disco : https://m.soundcloud.com/littleeye/disco et l'album Fighting The Future : https://itunes.apple.com/gb/album/fighting-the-future/id8...
Source documentaire et photos : © Le Républicain Lorrain 2016/DR. Avec l'aimable autorisation du journal.
00:07 Publié dans LTC LIVE : "LA VOIX DU GRAOULLY !" | Lien permanent | Tags : ltc live annonce..., luxembourg : little eye se la joue disco, pour écouter ltc live, il faut avoir du nez et de bonnes oreilles !, ltc live : quand on y goûte, on ne peut plus s'en passer !, paramore, ltc live prend le rap a la source., ltc live : the united nations of sound !, ub 40, ltc live : music is life !, indochine, depeche mode, midnight oil, ltc live : l'oeil du chat !, jean dorval pour ltc live, ultravox, vienna, absolute ltc@live, ltc live : le média rebelle qui dé-note !, the sex pistols, my way, killing joke, echo and the bunnymen, simple minds, ltc live annonce : bientôt, très bientôt..., sortie, le new dvd des simple minds, "live from the sse hydro glasgow", the golden gate quartet, electronic band, electronic, paris, londres, berlin, new york - ltc live : la voix du graoully !, the spectre laibach tour, in europe, laibach, serge gainsbourg, the cranberries, david bowie, le nouvel album, spectre is unleashed, geth'life, africando, duran duran, jean dorval, les lives de ltc |
Facebook |
15/05/2016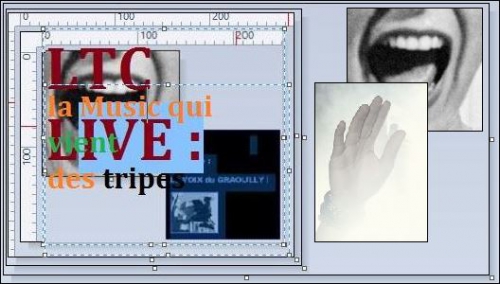 01:16 Publié dans LTC LIVE : "LA VOIX DU GRAOULLY !" | Lien permanent | Tags : cocteau twins, ltc live : la music est le miel de l'âme !, jean dorval, the smiths, ltc live : l'instant love-love, omd, sex pistols, absolute ltc@live, ltc live : le micro-climat musical !, the church, the human league, ltc live : le watt-peak musical, hommage pour les 25 ans de la disparition de gainsbarre, ltc live : la music box !, la communauté d'ltc live, simple minds, ltc live : social music player, les zizikales d'ltc live : live music only !, level 42, 1995, t-vice, ltc live : le média rebelle qui dé-note !, bomb factory, ltc live prend le rap à la source, absolute ltc@live : pop (corn) rock time, ltc live : le mur du song !, inxs, the cranberries, laibach, delegation le groupe, diana ross, george benson, the pointer sisters, jump (for my love), barry white, change, can you feel it, the jackson five, quincy jones, ai no corrida, chic, good times, le "2songs2 (d'ltc live)" reçoit "the whispers", new order, the perfect kiss, depeche mode, the golden gate quartet, jean dorval pour ltc live, paris, londres |
Facebook |
09/03/2016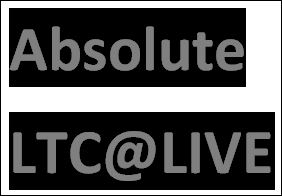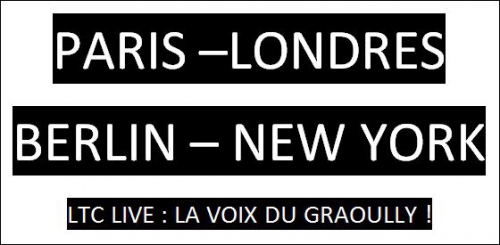 21:16 Publié dans LTC LIVE : "LA VOIX DU GRAOULLY !" | Lien permanent | Tags : cocteau twins, ltc live : la music est le miel de l'âme !, jean dorval, the smiths, ltc live : l'instant love-love, omd, sex pistols, absolute ltc@live, ltc live : le micro-climat musical !, the church, the human league, ltc live : le watt-peak musical, hommage pour les 25 ans de la disparition de gainsbarre, ltc live : la music box !, la communauté d'ltc live, simple minds, ltc live : social music player, les zizikales d'ltc live : live music only !, level 42, 1995, t-vice, ltc live : le média rebelle qui dé-note !, bomb factory, ltc live prend le rap à la source, absolute ltc@live : pop (corn) rock time, ltc live : le mur du song !, inxs, the cranberries, laibach, delegation le groupe, diana ross, george benson, the pointer sisters, jump (for my love), barry white, change, can you feel it, the jackson five, quincy jones, ai no corrida, chic, good times, le "2songs2 (d'ltc live)" reçoit "the whispers", new order, the perfect kiss, depeche mode, the golden gate quartet, jean dorval pour ltc live, paris, londres |
Facebook |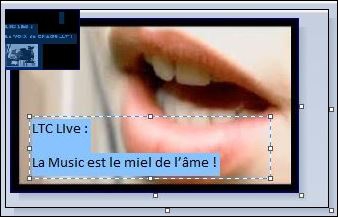 21:07 Publié dans LTC LIVE : "LA VOIX DU GRAOULLY !" | Lien permanent | Tags : ltc live : la music est le miel de l'âme !, jean dorval, the smiths, ltc live : l'instant love-love, omd, sex pistols, absolute ltc@live, ltc live : le micro-climat musical !, the church, the human league, ltc live : le watt-peak musical, hommage pour les 25 ans de la disparition de gainsbarre, ltc live : la music box !, la communauté d'ltc live, simple minds, ltc live : social music player, les zizikales d'ltc live : live music only !, level 42, 1995, t-vice, ltc live : le média rebelle qui dé-note !, bomb factory, ltc live prend le rap à la source, absolute ltc@live : pop (corn) rock time, ltc live : le mur du song !, inxs, the cranberries, laibach, delegation le groupe, diana ross, george benson, the pointer sisters, jump (for my love), barry white, change, can you feel it, the jackson five, quincy jones, ai no corrida, chic, good times, le "2songs2 (d'ltc live)" reçoit "the whispers", new order, the perfect kiss, depeche mode, the golden gate quartet, jean dorval pour ltc live, paris, londres |
Facebook |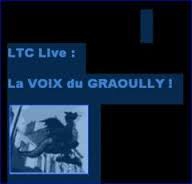 00:49 Publié dans LTC LIVE : "LA VOIX DU GRAOULLY !" | Lien permanent | Tags : ella fitzgerald, jean dorval, ltc live : le mur du song !, bauhaus, simple minds, ltc live : le micro-climat musical !, the church, the human league, ltc live : le watt-peak musical, hommage pour les 25 ans de la disparition de gainsbarre, ltc live : la music box !, la communauté d'ltc live, ltc live : social music player, les zizikales d'ltc live : live music only !, level 42, 1995, t-vice, ltc live : le média rebelle qui dé-note !, bomb factory, ltc live prend le rap à la source, absolute ltc@live : pop (corn) rock time, ltc live : le mur du song !, inxs, the cranberries, omd, laibach, delegation le groupe, diana ross, george benson, the pointer sisters, jump (for my love), barry white, change, can you feel it, the jackson five, quincy jones, ai no corrida, chic, good times, new order, depeche mode, the golden gate quartet, jean dorval pour ltc live, paris, londres, berlin, new york - ltc live : la voix du graoully !, serge gainsbourg, david bowie |
Facebook |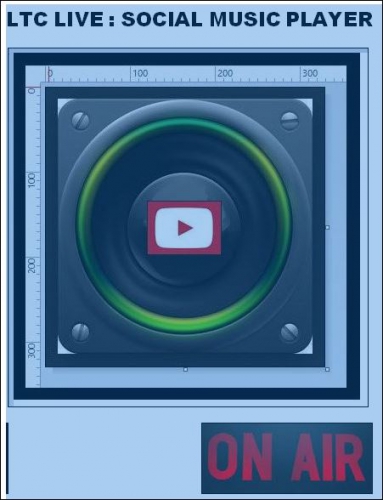 00:28 Publié dans LTC LIVE : "LA VOIX DU GRAOULLY !" | Lien permanent | Tags : depeche mode, simple minds, ltc live : le micro-climat musical !, the church, the human league, ltc live : le watt-peak musical, hommage pour les 25 ans de la disparition de gainsbarre, ltc live : la music box !, la communauté d'ltc live, simple minds, ltc live : social music player, les zizikales d'ltc live : live music only !, level 42, 1995, t-vice, ltc live : le média rebelle qui dé-note !, bomb factory, ltc live prend le rap à la source, absolute ltc@live : pop (corn) rock time, ltc live : le mur du song !, inxs, the cranberries, omd, laibach, delegation le groupe, diana ross, george benson, the pointer sisters, jump (for my love), barry white, change, can you feel it, the jackson five, quincy jones, ai no corrida, chic, good times, le "2songs2 (d'ltc live)" reçoit "the whispers", new order, the golden gate quartet, jean dorval pour ltc live, paris, londres, berlin, new york - ltc live : la voix du graoully !, serge gainsbourg, david bowie, jean dorval |
Facebook |