04/06/2016
23:01 Publié dans LTC LIVE : "LA VOIX DU GRAOULLY !" | Lien permanent | Tags : le "2songs2(d'ltc live)", chants de louanges modernes, reçoit hillsong, ray barreto, ltc live : musiques du monde, musiques du coeur !, cocoblue salsa band, la bella, go by brooks, g2b, de rivers en ocean, la libellule g2b toujours au fil de l'eau !, jean dorval pour ltc live, la communauté d'ltc live, tango argentin, santiago's dream, simple minds, simply red, madness, ub40, ltc live : connexion ska, the slackers, françoiz breut, barcelona gipsy balkan orchestra, le "2songs2(d'ltc live) reçoit ed, étienne daho, les max valentin, les maux dits, the clash, sex pistols, manu katché drum solo, change, supertramp, linkin park, asian dub foundation ft naga, ltc live : lewatt-peak musical, omd, ltc live : la music box !, talk talk, ltc live : music is my (only) drug !, midnight oil, fnaïre, chayeb, ltc live : la music qui vient des tripes, coldplay, hymn for the weekend, ltc live : un monde musical par nature !, depeche mode, new order, ltc live : la voix du son ! |
Facebook |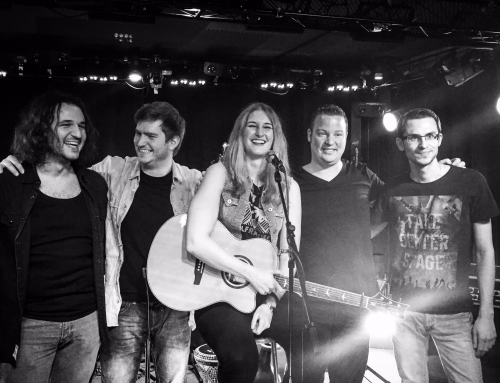 CLIQUEZ SUR CE LIEN POUR VISIONNER LE TEASER DE L'EP OCEANS DES GO BY BROOKS
Depuis sa création en 2013, le groupe luxembourgeois Go By Brooks (G2B) s'est éloigné progressivement de la Folk-Acoustique de ses débuts. Laetitia, la fondatrice et chanteuse, est sortie du cliché de la jeune femme blonde seule à la guitare, en faisant passer le groupe de trois à cinq membres. Une formation qui depuis fait la part belle aux instruments électriques, a évolué vers un répertoire plus Pop-Rock et Classic-Rock. Une mue musicale avec une signature scénique qui a trouvée son point d'équilibre – le Point G(2B) - influant sur tous les nouveaux titres du band. Ainsi, la virtuosité, l'enseignement classique du conservatoire, la touche Mad-Funk et les textes Dark Side de Laetitia ont donné aux chansons de cette formation toute leur amplitude en studio comme en live ; entre mélancolie rehaussée de Combo, solo instrumental dominateur fin et subtile, et conclusion en duo de guitares tonitruant. Les G2B, et qu'on se le dise, oscillent désormais entre ambiguïté et contraste, force et douceur, devenant un incontournable Phare Musical dans l'obscurité des salles de concerts du Grand-Duché. En juillet 2015, ils assuraient la première partie du concert de Christina Stürmer au Festival de Wiltz, et en octobre 2015, celle de Ron Sexsmith et Eric Martin - Mr Big - à l'Op der Schmelz de Dudelange. Le band à cette occasion en a profité pour rejoindre Mr Big sur scène et entonner avec lui : To Be With You.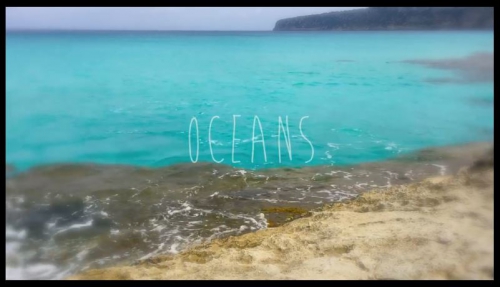 UN SECOND EP EN VUE, MADE IN G2B !
Après le succès de leur premier album cinq titres, Rivers, sorti en janvier 2015, les G2B sortent un second opus en sept titres, poétiquement baptisé Oceans. Le band Melancholic-Pop-Rock assurera sa promo, samedi 17 septembre 2016, à la Kulturfabrik(1), à Esch-sur-Alzette, au Luxembourg. L'ouverture des portes est prévue à 19h30, pour un début de concert à 20h00. La première partie sera assurée par les Rufus Ready. A cette occasion, les G2B présenteront le clip vidéo du premier single extrait de leur CD, Phoenix ; auquel participe la violoncelliste de talent Lisa Berg. Un certain nombre de surprises ponctueront cette soirée immanquable de la Rentrée Musicale. Alors, save the date pour cet embarquement musical sur l'Ocean !
© Jean Dorval, le 31 mai 2016, pour LTC LIve.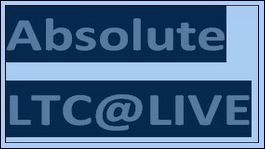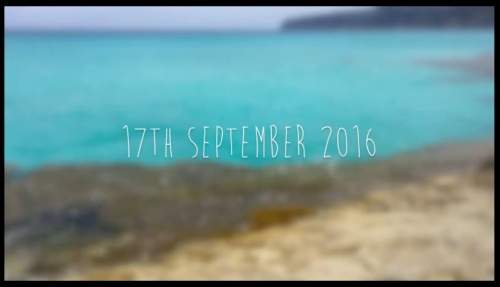 INFO+ :
Explications sur l'événement : kulturfabrik/release-party-go-by-brooks
Entrée : 10 euros + EP gratuit en prévente ; 12 euros + EP gratuit à la caisse le jour du concert.
Les tickets seront bientôt en vente sur le site de la Kufa : kulturfabrik.lu
Note : (1) 116 Rue de Luxembourg L-4221 Esch-Alzette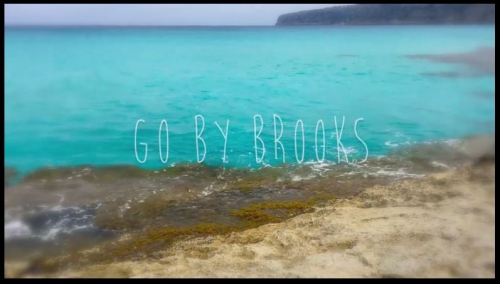 22:15 Publié dans LTC LIVE : "LA VOIX DU GRAOULLY !" | Lien permanent | Tags : go by brooks, g2b, de rivers en ocean, la libellule g2b toujours au fil de l'eau !, jean dorval pour ltc live, la communauté d'ltc live, tango argentin, santiago's dream, simple minds, simply red, madness, ub40, ltc live : connexion ska, the slackers, françoiz breut, barcelona gipsy balkan orchestra, le "2songs2(d'ltc live) reçoit ed, étienne daho, les max valentin, les maux dits, the clash, sex pistols, manu katché drum solo, change, supertramp, linkin park, asian dub foundation ft naga, ltc live : lewatt-peak musical, omd, ltc live : la music box !, talk talk, ltc live : music is my (only) drug !, midnight oil, fnaïre, chayeb, ltc live : la music qui vient des tripes, coldplay, hymn for the weekend, ltc live : un monde musical par nature !, depeche mode, new order, ltc live : la voix du son !, jean dorval, ltc live : the sound music, cocteau twins, ltc live : la music est le miel de l'âme !, the smiths, ltc live : l'instant love-love, absolute ltc@live, ltc live : le micro-climat musical ! |
Facebook |
02/06/2016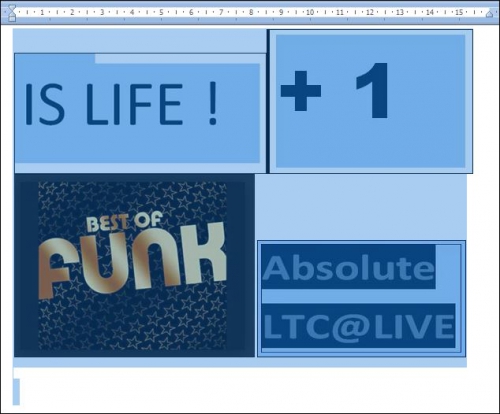 21:35 Publié dans LTC LIVE : "LA VOIX DU GRAOULLY !" | Lien permanent | Tags : kool and the gang, morrissey, rolling stones, simple minds, charades, gimme the funk, tango argentin, santiago's dream, simply red, madness, ub40, ltc live : connexion ska, the slackers, françoiz breut, barcelona gipsy balkan orchestra, le "2songs2(d'ltc live) reçoit ed, étienne daho, les max valentin, les maux dits, the clash, sex pistols, manu katché drum solo, change, supertramp, linkin park, asian dub foundation ft naga, ltc live : lewatt-peak musical, omd, ltc live : la music box !, talk talk, ltc live : music is my (only) drug !, midnight oil, fnaïre, chayeb, ltc live : la music qui vient des tripes, coldplay, hymn for the weekend, ltc live : un monde musical par nature !, depeche mode, new order, ltc live : la voix du son !, jean dorval, ltc live : the sound music, cocteau twins, ltc live : la music est le miel de l'âme !, the smiths, ltc live : l'instant love-love, absolute ltc@live, ltc live : le micro-climat musical !, the church |
Facebook |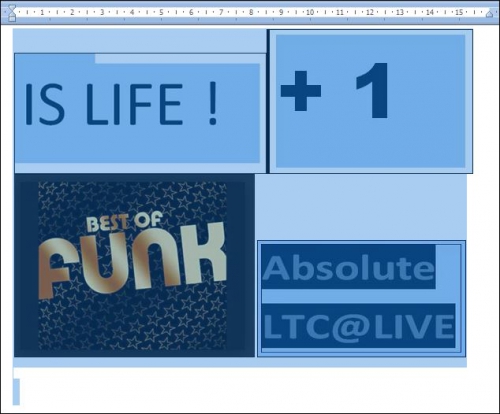 21:27 Publié dans LTC LIVE : "LA VOIX DU GRAOULLY !" | Lien permanent | Tags : kool and the gang, morrissey, rolling stones, simple minds, charades, gimme the funk, tango argentin, santiago's dream, simply red, madness, ub40, ltc live : connexion ska, the slackers, françoiz breut, barcelona gipsy balkan orchestra, le "2songs2(d'ltc live) reçoit ed, étienne daho, les max valentin, les maux dits, the clash, sex pistols, manu katché drum solo, change, supertramp, linkin park, asian dub foundation ft naga, ltc live : lewatt-peak musical, omd, ltc live : la music box !, talk talk, ltc live : music is my (only) drug !, midnight oil, fnaïre, chayeb, ltc live : la music qui vient des tripes, coldplay, hymn for the weekend, ltc live : un monde musical par nature !, depeche mode, new order, ltc live : la voix du son !, jean dorval, ltc live : the sound music, cocteau twins, ltc live : la music est le miel de l'âme !, the smiths, ltc live : l'instant love-love, absolute ltc@live, ltc live : le micro-climat musical !, the church |
Facebook |
01/06/2016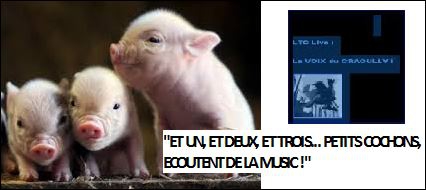 01:05 Publié dans LTC LIVE : "LA VOIX DU GRAOULLY !" | Lien permanent | Tags : simple minds, charades, gimme the funk, tango argentin, santiago's dream, simple minds, simply red, madness, ub40, ltc live : connexion ska, the slackers, françoiz breut, barcelona gipsy balkan orchestra, le "2songs2(d'ltc live) reçoit ed, étienne daho, les max valentin, les maux dits, the clash, sex pistols, manu katché drum solo, change, supertramp, linkin park, asian dub foundation ft naga, ltc live : lewatt-peak musical, omd, ltc live : la music box !, talk talk, ltc live : music is my (only) drug !, midnight oil, fnaïre, chayeb, ltc live : la music qui vient des tripes, coldplay, hymn for the weekend, ltc live : un monde musical par nature !, depeche mode, new order, ltc live : la voix du son !, jean dorval, ltc live : the sound music, cocteau twins, ltc live : la music est le miel de l'âme !, the smiths, ltc live : l'instant love-love, absolute ltc@live, ltc live : le micro-climat musical !, the church, the human league, ltc live : le watt-peak musical |
Facebook |
31/05/2016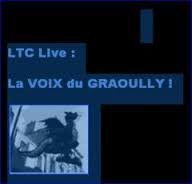 20:18 Publié dans LTC LIVE : "LA VOIX DU GRAOULLY !" | Lien permanent | Tags : tango argentin, santiago's dream, simple minds, simply red, madness, ub40, ltc live : connexion ska, the slackers, françoiz breut, barcelona gipsy balkan orchestra, le "2songs2(d'ltc live) reçoit ed, étienne daho, les max valentin, les maux dits, the clash, sex pistols, manu katché drum solo, change, supertramp, linkin park, asian dub foundation ft naga, ltc live : lewatt-peak musical, omd, ltc live : la music box !, talk talk, ltc live : music is my (only) drug !, midnight oil, fnaïre, chayeb, ltc live : la music qui vient des tripes, coldplay, hymn for the weekend, ltc live : un monde musical par nature !, depeche mode, new order, ltc live : la voix du son !, jean dorval, ltc live : the sound music, cocteau twins, ltc live : la music est le miel de l'âme !, the smiths, ltc live : l'instant love-love, absolute ltc@live, ltc live : le micro-climat musical !, the church, the human league, ltc live : le watt-peak musical, hommage pour les 25 ans de la disparition de gainsbarre |
Facebook |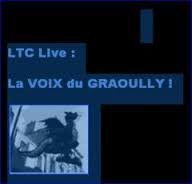 20:09 Publié dans LTC LIVE : "LA VOIX DU GRAOULLY !" | Lien permanent | Tags : tango argentin, santiago's dream, simple minds, simply red, madness, ub40, ltc live : connexion ska, the slackers, françoiz breut, barcelona gipsy balkan orchestra, le "2songs2(d'ltc live) reçoit ed, étienne daho, les max valentin, les maux dits, the clash, sex pistols, manu katché drum solo, change, supertramp, linkin park, asian dub foundation ft naga, ltc live : lewatt-peak musical, omd, ltc live : la music box !, talk talk, ltc live : music is my (only) drug !, midnight oil, fnaïre, chayeb, ltc live : la music qui vient des tripes, coldplay, hymn for the weekend, ltc live : un monde musical par nature !, depeche mode, new order, ltc live : la voix du son !, simple minds, jean dorval, ltc live : the sound music, cocteau twins, ltc live : la music est le miel de l'âme !, the smiths, ltc live : l'instant love-love, absolute ltc@live, ltc live : le micro-climat musical !, the church, the human league, ltc live : le watt-peak musical, hommage pour les 25 ans de la disparition de gainsbarre |
Facebook |
28/05/2016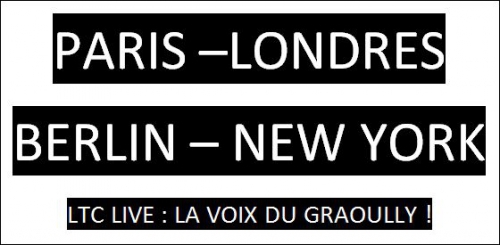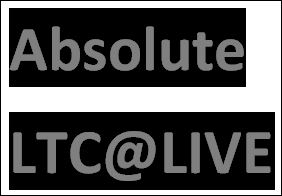 13:14 Publié dans LTC LIVE : "LA VOIX DU GRAOULLY !" | Lien permanent | Tags : rammstein, bauhaus, joy division, absolute ltc@live, duran duran, feat. janelle monáe, and nile rodgers, asian dub fondation, omd, le "2songs2(d'ltc live) reçoit ed, étienne daho, les max valentin, les maux dits, the clash, sex pistols, manu katché drum solo, change, supertramp, linkin park, asian dub foundation ft naga, ltc live : lewatt-peak musical, simply red, ltc live : la music box !, talk talk, ltc live : music is my (only) drug !, midnight oil, fnaïre, chayeb, ltc live : la music qui vient des tripes, coldplay, hymn for the weekend, ltc live : un monde musical par nature !, depeche mode, new order, ltc live : la voix du son !, simple minds, jean dorval, ltc live : the sound music, cocteau twins, ltc live : la music est le miel de l'âme !, the smiths, ltc live : l'instant love-love, ltc live : le micro-climat musical !, the church, the human league, ltc live : le watt-peak musical, hommage pour les 25 ans de la disparition de gainsbarre, la communauté d'ltc live, ltc live : social music player |
Facebook |
26/05/2016

00:05 Publié dans LTC LIVE : "LA VOIX DU GRAOULLY !" | Lien permanent | Tags : absolute ltc@live : pop (corn) rock time, cocteau twins, simple minds, ltc live : music is my (only) drug !, ltc live rend à crocs de music !, ltc live : la love revolution musicale, simple minds, joy division, absolute ltc@live, duran duran, feat. janelle monáe, and nile rodgers, asian dub fondation, omd, le "2songs2(d'ltc live) reçoit ed, étienne daho, les max valentin, les maux dits, the clash, sex pistols, manu katché drum solo, change, supertramp, linkin park, asian dub foundation ft naga, ltc live : lewatt-peak musical, simply red, ltc live : la music box !, talk talk, midnight oil, fnaïre, chayeb, ltc live : la music qui vient des tripes, coldplay, hymn for the weekend, ltc live : un monde musical par nature !, depeche mode, new order, ltc live : la voix du son !, jean dorval, ltc live : the sound music, cocteau twins, ltc live : la music est le miel de l'âme !, the smiths, ltc live : l'instant love-love, ltc live : le micro-climat musical !, the church, the human league, ltc live : le watt-peak musical |
Facebook |
25/05/2016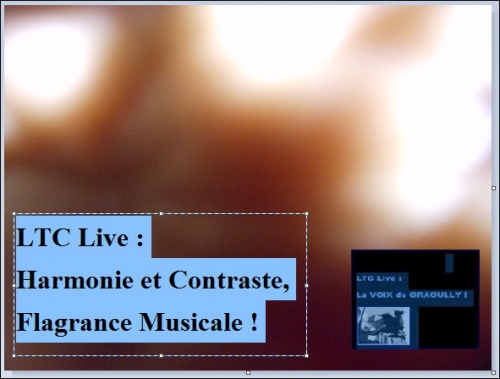 22:26 Publié dans LTC LIVE : "LA VOIX DU GRAOULLY !" | Lien permanent | Tags : simple minds, joy division, absolute ltc@live, duran duran, feat. janelle monáe, and nile rodgers, asian dub fondation, omd, le "2songs2(d'ltc live) reçoit ed, étienne daho, les max valentin, les maux dits, the clash, sex pistols, manu katché drum solo, change, supertramp, linkin park, asian dub foundation ft naga, ltc live : lewatt-peak musical, simply red, ltc live : la music box !, talk talk, ltc live : music is my (only) drug !, midnight oil, fnaïre, chayeb, ltc live : la music qui vient des tripes, coldplay, hymn for the weekend, ltc live : un monde musical par nature !, depeche mode, new order, ltc live : la voix du son !, simple minds, jean dorval, ltc live : the sound music, cocteau twins, ltc live : la music est le miel de l'âme !, the smiths, ltc live : l'instant love-love, ltc live : le micro-climat musical !, the church, the human league, ltc live : le watt-peak musical, hommage pour les 25 ans de la disparition de gainsbarre, la communauté d'ltc live, ltc live : social music player, les zizikales d'ltc live : live music only ! |
Facebook |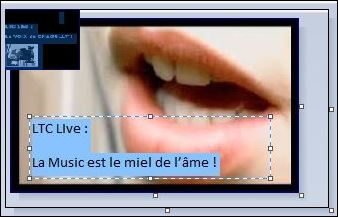 22:14 Publié dans LTC LIVE : "LA VOIX DU GRAOULLY !" | Lien permanent | Tags : ltc live : la music est le miel de l'Âme !, the verve, happy mondays, the smiths, barcelona gipsy balkan orchestra, le "2songs2(d'ltc live) reçoit ed, étienne daho, les max valentin, les maux dits, the clash, sex pistols, manu katché drum solo, change, supertramp, linkin park, asian dub foundation ft naga, ltc live : lewatt-peak musical, omd, simply red, ltc live : la music box !, talk talk, ltc live : music is my (only) drug !, midnight oil, fnaïre, chayeb, ltc live : la music qui vient des tripes, coldplay, hymn for the weekend, ltc live : un monde musical par nature !, depeche mode, new order, ltc live : la voix du son !, simple minds, jean dorval, ltc live : the sound music, cocteau twins, ltc live : la music est le miel de l'âme !, ltc live : l'instant love-love, absolute ltc@live, ltc live : le micro-climat musical !, the church, the human league, ltc live : le watt-peak musical, hommage pour les 25 ans de la disparition de gainsbarre, la communauté d'ltc live, ltc live : social music player, les zizikales d'ltc live : live music only !, level 42, 1995 |
Facebook |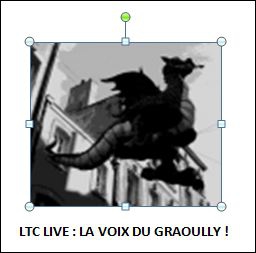 22:10 Publié dans LTC LIVE : "LA VOIX DU GRAOULLY !" | Lien permanent | Tags : the stones roses, happy mondays, the smiths, barcelona gipsy balkan orchestra, le "2songs2(d'ltc live) reçoit ed, étienne daho, les max valentin, les maux dits, the clash, sex pistols, manu katché drum solo, change, supertramp, linkin park, asian dub foundation ft naga, ltc live : lewatt-peak musical, omd, simply red, ltc live : la music box !, talk talk, ltc live : music is my (only) drug !, midnight oil, fnaïre, chayeb, ltc live : la music qui vient des tripes, coldplay, hymn for the weekend, ltc live : un monde musical par nature !, depeche mode, new order, ltc live : la voix du son !, simple minds, jean dorval, ltc live : the sound music, cocteau twins, ltc live : la music est le miel de l'âme !, ltc live : l'instant love-love, absolute ltc@live, ltc live : le micro-climat musical !, the church, the human league, ltc live : le watt-peak musical, hommage pour les 25 ans de la disparition de gainsbarre, la communauté d'ltc live, ltc live : social music player, les zizikales d'ltc live : live music only !, level 42 |
Facebook |