22/06/2019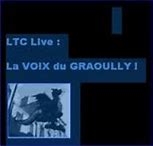 23:40 Publié dans LTC LIVE : "LA VOIX DU GRAOULLY !" | Lien permanent | Tags : men without hats, alpha blondy, opale, joy division, james, monaco, soulsavers, electronic, tears for fears, midnight oil, lykke li, the bravery, the silencers, etienne daho, a-ha, talk talk, talking heads, inxs, the smiths, eurythmics, the voidz, roland orzabal, depeche mode, u2, serge gainsbourg, lorraine le groupe, cocteau twins, david bowie, the stranglers, killing joke, visage, fad gadget, keith hudson, tropic of cancer, sad lovers and giants, omd, new order, simple minds, la communauté d'ltc live, ltc@live, absolute ltc@live, jean dorval pour ltc live, ltc live, jean dorval, la communauté ltc live, the chameleons, the blues brothers, lightning seeds |
Facebook |
LTC LIVE ANNONCE :
ALPHA BLONDY EN LIVE @LUXEMBOURG VILLE
LE 11 JUILLET 2019, AT 08:00 PM TO 11:00 PM
Après 30 ans de carrière, 18 albums, un nombre incroyable de concerts, le Singer In The Sun (& Arc-en-Ciel), Alpha Blondy (voix, guitare et percussions), Chantre de la Liberté, et Défenseur de l'Union et des Droits de tous les Etres Humains - Ivoirien qui voit tout (MDR LOL !) d'origine - à n'en pas douter, une des Stars internationales les plus populaires du Reggae, se produit actuellement dans le Monde entier. Sa Tournée Live 2019 se fait, com d'hab, accompagnée de son célèbre groupe : The Solar System. Il donnera notamment, le 11 juillet prochain, un de ses concerts exceptionnels, dont lui seul a le secret, en plein air, dans le Grund, à Luxembourg Ville, sur le parvis de l'Abbaye de Neumünster, 28 rue Münster. Ce Personnage emblématique du Reggae Africain, dont il reste un des Porte-paroles, depuis plus de 30 ans, avec en autres son compatriote Tiken Jah Fakoly, met un point d'orgue dans sa Carrière Artistique, avec la parution de son nouvel album, Human Race ; dont il fait la promotion. Ses deux Morcifs, Les Paiens et Whole Lotta Love, en sont les Ambassadeurs Rythmés-Chaloupés. Alpha reste l'Oméga, il garde toujours un oeil critique sur l'Actu et entretient le Feu Sacré du Reggae entre Modernité et Tradition. Plus qu'un simple Chanteur, ce Berger de Jah Rastafari donne à son Œuvre une Dimension Spirituelle qui va Bien au-delà de la Musique. À 65 ans, toujours habillé des couleurs les plus vives, comme ses Sentiments Humanistes, le Vieux Sage reste cependant optimiste sur l'Avenir de l'Humanité. Selon RFI Musique son dernier album, Human Race, paru en 2018, "est une invitation à une entente cordiale entre les peuples du monde entier." Alpha Blondy, dont la vie trépidante à apaiser les Mots, trouve toujours "la concorde dans une spiritualité assumée et répète à loisir son vœu d'une paix internationale." Répétant sans cesse au Tout-Puissant, et à son Public, lors de ses interprétations LIve de Sweet Fanta Diallo : "Hé Dieu merci ! Merci pour tout ça ! Merci mes Chéris !" Alpha du Sans Torts reste vraiment un Exemple de Paix à suivre pour ce Monde qui part à la dérive un peu partout…
© Jean DORVAL, le 22 juin 2019, pour LTC LIVE.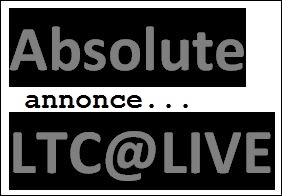 INFOS+ :
Source documentaire :
Allevents.in/Luxembourg/Alpha-Blondy-and-The-Solar-System-Luxembourg-Ville
13:45 Publié dans LTC LIVE : "LA VOIX DU GRAOULLY !" | Lien permanent | Tags : alpha blondy, opale, joy division, james, monaco, soulsavers, electronic, tears for fears, midnight oil, lykke li, the bravery, the silencers, etienne daho, a-ha, talk talk, talking heads, inxs, the smiths, eurythmics, the voidz, roland orzabal, depeche mode, u2, serge gainsbourg, lorraine le groupe, cocteau twins, david bowie, the stranglers, killing joke, visage, fad gadget, keith hudson, tropic of cancer, sad lovers and giants, omd, new order, simple minds, la communauté d'ltc live, ltc@live, absolute ltc@live, jean dorval pour ltc live, ltc live, jean dorval, la communauté ltc live, the chameleons, the blues brothers, lightning seeds |
Facebook |
10/08/2018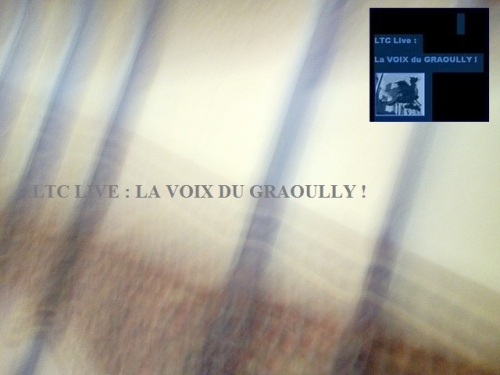 19:07 Publié dans LTC LIVE : "LA VOIX DU GRAOULLY !" | Lien permanent | Tags : the game, she past away, peter hook & the light, serge gainsbourg, lorraine le groupe, cocteau twins, david bowie, talking heads, the ramones, the stranglers, lords of the new church, killing joke, visage, fad gadget, keith hudson, tropic of cancer, pink turns blue, sad lovers and giants, omd, new order, simple minds, la communauté d'ltc live, ltc@live, absolute ltc@live, jean dorval pour ltc live, ltc live, jean dorval, la communauté ltc live, the brave, alpha blondy, ali campbell & pato banton, errol dunkley, musical youth, stray cats, brian ferry, talk talk, u2, voces8, beethoven, duran duran, yes, johnny marr, sex pistols, tears for fears, depeche mode |
Facebook |
09/08/2018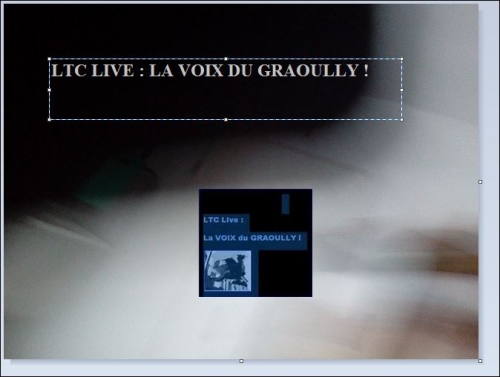 22:07 Publié dans LTC LIVE : "LA VOIX DU GRAOULLY !" | Lien permanent | Tags : bloc party, the walkmen, the bravery, morrissey, peter hook & the light, serge gainsbourg, lorraine le groupe, cocteau twins, david bowie, talking heads, the ramones, the stranglers, lords of the new church, killing joke, visage, fad gadget, keith hudson, tropic of cancer, pink turns blue, sad lovers and giants, omd, new order, simple minds, la communauté d'ltc live, ltc@live, absolute ltc@live, jean dorval pour ltc live, ltc live, jean dorval, la communauté ltc live, the brave, alpha blondy, ali campbell & pato banton, errol dunkley, musical youth, stray cats, brian ferry, talk talk, u2, voces8, beethoven, duran duran, yes, johnny marr, sex pistols, tears for fears, depeche mode |
Facebook |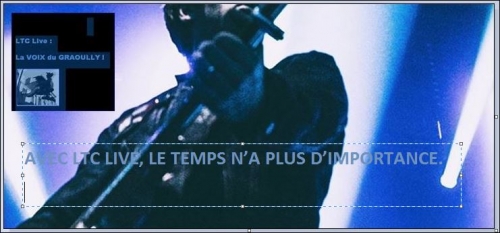 14:47 Publié dans LTC LIVE : "LA VOIX DU GRAOULLY !" | Lien permanent | Tags : peter hook & the light, serge gainsbourg, lorraine le groupe, cocteau twins, david bowie, talking heads, the ramones, the stranglers, lords of the new church, killing joke, visage, fad gadget, peter hook & the light, keith hudson, tropic of cancer, pink turns blue, sad lovers and giants, omd, new order, simple minds, la communauté d'ltc live, ltc@live, absolute ltc@live, jean dorval pour ltc live, ltc live, jean dorval, la communauté ltc live, the brave, alpha blondy, ali campbell & pato banton, errol dunkley, musical youth, stray cats, brian ferry, talk talk, u2, voces8, beethoven, duran duran, yes, johnny marr, sex pistols, tears for fears, depeche mode |
Facebook |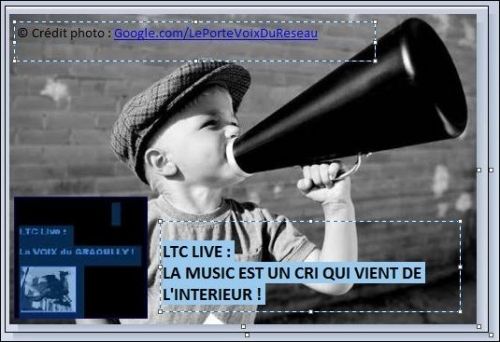 14:08 Publié dans LTC LIVE : "LA VOIX DU GRAOULLY !" | Lien permanent | Tags : peter hook & the light, serge gainsbourg, lorraine le groupe, cocteau twins, david bowie, talking heads, the ramones, the stranglers, lords of the new church, killing joke, visage, fad gadget, peter hook & the light, keith hudson, tropic of cancer, pink turns blue, sad lovers and giants, omd, new order, simple minds, la communauté d'ltc live, ltc@live, absolute ltc@live, jean dorval pour ltc live, ltc live, jean dorval, la communauté ltc live, the brave, alpha blondy, ali campbell & pato banton, errol dunkley, musical youth, stray cats, brian ferry, talk talk, u2, voces8, beethoven, duran duran, yes, johnny marr, sex pistols, tears for fears, depeche mode |
Facebook |
08/08/2018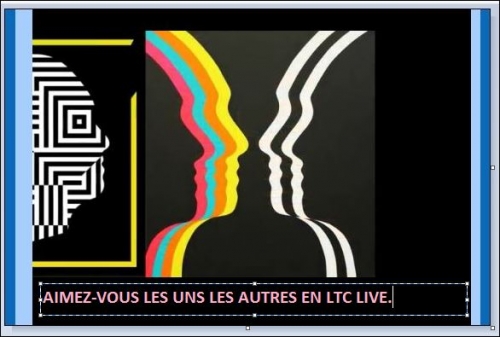 22:25 Publié dans LTC LIVE : "LA VOIX DU GRAOULLY !" | Lien permanent | Tags : peter hook & the light, serge gainsbourg, lorraine le groupe, cocteau twins, david bowie, talking heads, the ramones, the stranglers, lords of the new church, killing joke, visage, fad gadget, peter hook & the light, keith hudson, tropic of cancer, pink turns blue, sad lovers and giants, omd, new order, simple minds, la communauté d'ltc live, ltc@live, absolute ltc@live, jean dorval pour ltc live, ltc live, jean dorval, la communauté ltc live, the brave, alpha blondy, ali campbell & pato banton, errol dunkley, musical youth, stray cats, brian ferry, talk talk, u2, voces8, beethoven, duran duran, yes, johnny marr, sex pistols, tears for fears, depeche mode |
Facebook |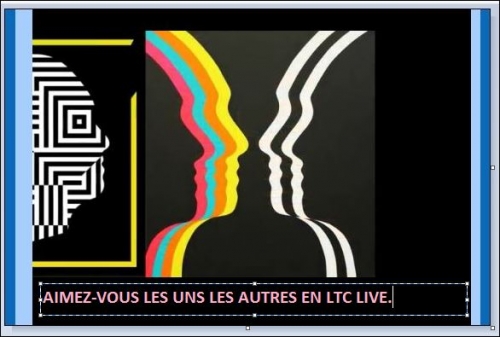 22:19 Publié dans LTC LIVE : "LA VOIX DU GRAOULLY !" | Lien permanent | Tags : serge gainsbourg, lorraine le groupe, cocteau twins, david bowie, talking heads, the ramones, the stranglers, lords of the new church, killing joke, visage, fad gadget, peter hook & the light, keith hudson, tropic of cancer, pink turns blue, sad lovers and giants, omd, new order, simple minds, la communauté d'ltc live, ltc@live, absolute ltc@live, jean dorval pour ltc live, ltc live, jean dorval, la communauté ltc live, the brave, alpha blondy, ali campbell & pato banton, errol dunkley, musical youth, stray cats, brian ferry, talk talk, u2, voces8, beethoven, duran duran, yes, johnny marr, sex pistols, tears for fears, depeche mode |
Facebook |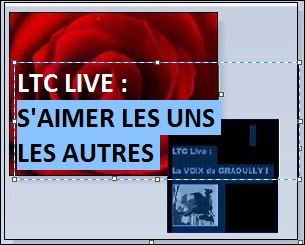 21:57 Publié dans LTC LIVE : "LA VOIX DU GRAOULLY !" | Lien permanent | Tags : serge gainsbourg, lorraine le groupe, cocteau twins, david bowie, talking heads, the ramones, the stranglers, lords of the new church, killing joke, visage, fad gadget, peter hook & the light, keith hudson, tropic of cancer, pink turns blue, sad lovers and giants, omd, new order, simple minds, la communauté d'ltc live, ltc@live, absolute ltc@live, jean dorval pour ltc live, ltc live, jean dorval, la communauté ltc live, the brave, alpha blondy, ali campbell & pato banton, errol dunkley, musical youth, stray cats, brian ferry, talk talk, u2, voces8, beethoven, duran duran, yes, johnny marr, sex pistols, tears for fears, depeche mode |
Facebook |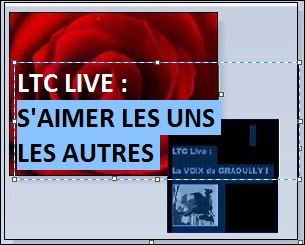 21:43 Publié dans LTC LIVE : "LA VOIX DU GRAOULLY !" | Lien permanent | Tags : serge gainsbourg, lorraine le groupe, cocteau twins, david bowie, talking heads, the ramones, the stranglers, lords of the new church, killing joke, visage, fad gadget, peter hook & the light, keith hudson, tropic of cancer, pink turns blue, sad lovers and giants, omd, new order, simple minds, la communauté d'ltc live, ltc@live, absolute ltc@live, jean dorval pour ltc live, ltc live, jean dorval, la communauté ltc live, the brave, alpha blondy, ali campbell & pato banton, errol dunkley, musical youth, stray cats, brian ferry, talk talk, u2, voces8, beethoven, duran duran, yes, johnny marr, sex pistols, tears for fears, depeche mode |
Facebook |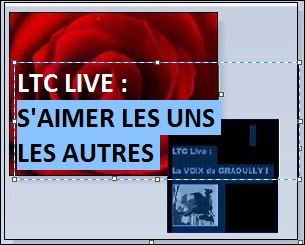 21:40 Publié dans LTC LIVE : "LA VOIX DU GRAOULLY !" | Lien permanent | Tags : serge gainsbourg, lorraine le groupe, cocteau twins, david bowie, talking heads, the ramones, the stranglers, lords of the new church, killing joke, visage, fad gadget, peter hook & the light, keith hudson, tropic of cancer, pink turns blue, sad lovers and giants, omd, new order, simple minds, la communauté d'ltc live, ltc@live, absolute ltc@live, jean dorval pour ltc live, ltc live, jean dorval, la communauté ltc live, the brave, alpha blondy, ali campbell & pato banton, errol dunkley, musical youth, stray cats, brian ferry, talk talk, u2, voces8, beethoven, duran duran, yes, johnny marr, sex pistols, tears for fears, depeche mode |
Facebook |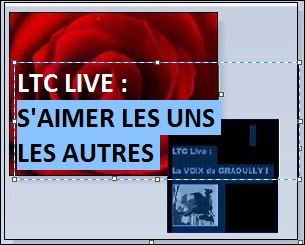 21:31 Publié dans LTC LIVE : "LA VOIX DU GRAOULLY !" | Lien permanent | Tags : lykke li, flock of seagulls, angel falls, lorraine le groupe, cocteau twins, david bowie, talking heads, the ramones, the stranglers, lords of the new church, killing joke, visage, fad gadget, peter hook & the light, keith hudson, tropic of cancer, pink turns blue, sad lovers and giants, omd, new order, simple minds, la communauté d'ltc live, ltc@live, absolute ltc@live, jean dorval pour ltc live, ltc live, jean dorval, la communauté ltc live, the brave, alpha blondy, ali campbell & pato banton, errol dunkley, musical youth, stray cats, brian ferry, talk talk, u2, voces8, beethoven, duran duran, yes, johnny marr, sex pistols, tears for fears, depeche mode |
Facebook |