06/06/2018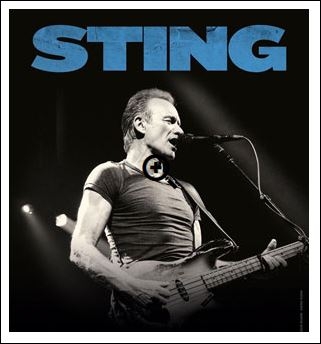 Sting sera en concert plein air à Esch-Belval le 30 juin prochain…
En avril 2017,

le chanteur Pop-Rock & Folk, Sting,

était de passage à la

Rockhal

, à Esch-sur-Alzette, pour le plus grand bonheur de ses Fans. L'ancien leader de

The Police

reviendra à Esch le 30 juin 2018, à 20:00. Mais, cette fois-ci, pour un Concert à

l'Open Air Belval d'Esch-sur-Alzette

, et ce, sur le site des anciennes friches industrielles ; un cadre unique et étonnant.

Un magnifique LIve qui comblera quelques 8.000 spectateurs.

Ce Musicien et Chanteur, de renommée mondiale, mettra le feu au décor à n'en pas douter, une fois de plus !
© Jean DORVAL, le 06 juin 2018, pour LTC Live.
Infos+ :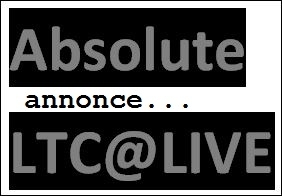 02:04 Publié dans LTC LIVE : "LA VOIX DU GRAOULLY !" | Lien permanent | Tags : sting, the police, billy idol, indochine, marlon roudette, as malick & the tribe, as malick, the sex pistols, bronski beat, electronic, u2, omd, new order, simple minds, la communauté d'ltc live, ltc@live, absolute ltc@live, jean dorval pour ltc live, ltc live, jean dorval, la communauté ltc live, the brave, alpha blondy, ub40, ali campbell & pato banton, errol dunkley, musical youth, stray cats, brian ferry, talk talk, voces8, beethoven, duran duran, yes, johnny marr, sex pistols, albrosie, tears for fears, howard jones, the human league, marc almond & bronski beat, soft cell, inxs, the police, sting, serge gainsbourg, gainsbarre, phil control, patrick fiori, naked eyes |
Facebook |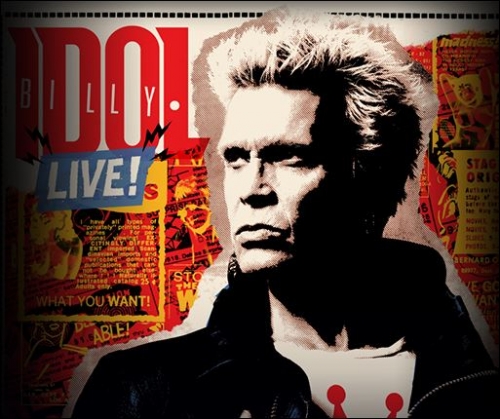 Le 25 juin prochain La Rockhal accueille Billy Idol pour un Concert mémorable. Le célèbre Chanteur-Rock-Punk, accompagné de Steve Stevens son guitariste, se produira sur Scène dans un de ses mémorables Shows. Avec lui, c'est une superbe Ambiance assurée et la niaque en LIve.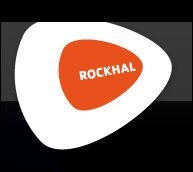 Il interprétera notamment ses Morcifs du tonnerre de feu, tels : Rebel Yell, Dancing With Myself, White Wedding, Eyes Without A Face, Flesh For Fantasy, Catch My Fall, Blue Highway, etc. Ouverture des portes à 19:00 pétantes et début du Concert à 20:30. Save the Date !
© Jean DORVAL, le 06 juin 2018, pour LTC Live.
Infos+ : RockHal.lu/Billy-Idol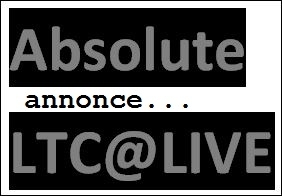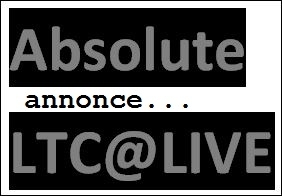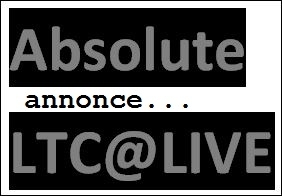 01:17 Publié dans LTC LIVE : "LA VOIX DU GRAOULLY !" | Lien permanent | Tags : billy idol, indochine, marlon roudette, as malick & the tribe, as malick, the sex pistols, bronski beat, electronic, u2, omd, new order, simple minds, la communauté d'ltc live, ltc@live, absolute ltc@live, jean dorval pour ltc live, ltc live, jean dorval, la communauté ltc live, the brave, alpha blondy, ub40, ali campbell & pato banton, errol dunkley, musical youth, stray cats, brian ferry, talk talk, voces8, beethoven, duran duran, yes, johnny marr, sex pistols, albrosie, tears for fears, howard jones, the human league, marc almond & bronski beat, soft cell, inxs, the police, sting, serge gainsbourg, gainsbarre, phil control, patrick fiori, naked eyes, echo and the bunnymen, the verve |
Facebook |
05/06/2018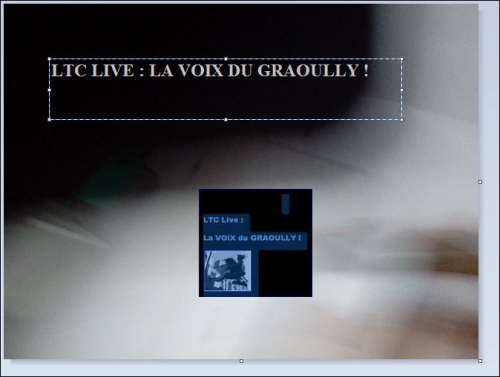 23:55 Publié dans LTC LIVE : "LA VOIX DU GRAOULLY !" | Lien permanent | Tags : indochine, marlon roudette, as malick & the tribe, as malick, the sex pistols, bronski beat, electronic, u2, omd, new order, simple minds, la communauté d'ltc live, ltc@live, absolute ltc@live, jean dorval pour ltc live, ltc live, jean dorval, la communauté ltc live, the brave, alpha blondy, ub40, ali campbell & pato banton, errol dunkley, musical youth, stray cats, brian ferry, talk talk, voces8, beethoven, duran duran, yes, johnny marr, sex pistols, albrosie, tears for fears, howard jones, the human league, marc almond & bronski beat, soft cell, inxs, the police, sting, serge gainsbourg, gainsbarre, phil control, patrick fiori, naked eyes, echo and the bunnymen, the verve, coldplay |
Facebook |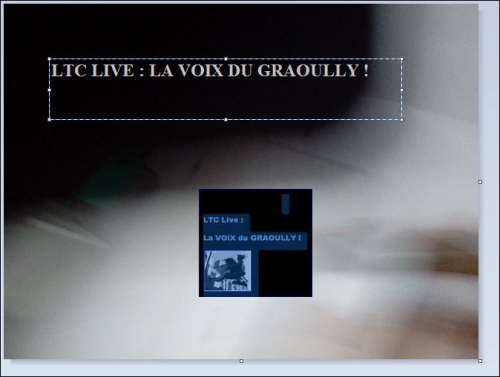 23:24 Publié dans LTC LIVE : "LA VOIX DU GRAOULLY !" | Lien permanent | Tags : indochine, marlon roudette, as malick & the tribe, as malick, the sex pistols, bronski beat, electronic, u2, omd, new order, simple minds, la communauté d'ltc live, ltc@live, absolute ltc@live, jean dorval pour ltc live, ltc live, jean dorval, la communauté ltc live, the brave, alpha blondy, ub40, ali campbell & pato banton, errol dunkley, musical youth, stray cats, brian ferry, talk talk, voces8, beethoven, duran duran, yes, johnny marr, sex pistols, albrosie, tears for fears, howard jones, the human league, marc almond & bronski beat, soft cell, inxs, the police, sting, serge gainsbourg, gainsbarre, phil control, patrick fiori, naked eyes, echo and the bunnymen, the verve, coldplay |
Facebook |
03/06/2018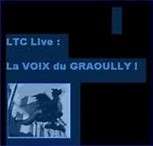 21:40 Publié dans LTC LIVE : "LA VOIX DU GRAOULLY !" | Lien permanent | Tags : indochine, marlon roudette, as malick & the tribe, as malick, the sex pistols, bronski beat, electronic, u2, omd, new order, simple minds, la communauté d'ltc live, ltc@live, absolute ltc@live, jean dorval pour ltc live, ltc live, jean dorval, la communauté ltc live, the brave, alpha blondy, ub40, ali campbell & pato banton, errol dunkley, musical youth, stray cats, brian ferry, talk talk, voces8, beethoven, duran duran, yes, johnny marr, sex pistols, albrosie, tears for fears, howard jones, the human league, marc almond & bronski beat, soft cell, inxs, the police, sting, serge gainsbourg, gainsbarre, phil control, patrick fiori, naked eyes, echo and the bunnymen, depeche mode, morrissey |
Facebook |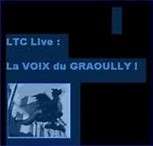 21:26 Publié dans LTC LIVE : "LA VOIX DU GRAOULLY !" | Lien permanent | Tags : marlon roudette, as malick & the tribe, as malick, the sex pistols, bronski beat, electronic, u2, omd, new order, simple minds, la communauté d'ltc live, ltc@live, absolute ltc@live, jean dorval pour ltc live, ltc live, jean dorval, la communauté ltc live, the brave, alpha blondy, ub40, ali campbell & pato banton, errol dunkley, musical youth, stray cats, brian ferry, talk talk, voces8, beethoven, duran duran, yes, johnny marr, sex pistols, albrosie, tears for fears, howard jones, the human league, marc almond & bronski beat, soft cell, inxs, the police, sting, serge gainsbourg, gainsbarre, phil control, patrick fiori, naked eyes, echo and the bunnymen, depeche mode, morrissey, the smiths |
Facebook |
10/01/2017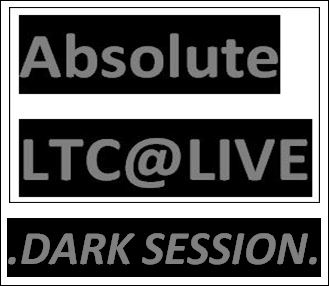 22:36 Publié dans LTC LIVE : "LA VOIX DU GRAOULLY !" | Lien permanent | Tags : simple minds, marlon roudette, u2, manu dibango, papa wemba, africando, "exultate justi", empire of the sun", john williams, toy planes, home and hearth (chopin mazurka opus 17, no. 4), l'empire du soleil, empire of the sun, steven spielberg, arthur rubinstein, chopin mazurka, op. 17 no. 4, ltc live annonce, un nouvel album, pour les u2, pour 2017, bonne année, 2017, la communauté ltc live : listen to your eyes !, ltc-live, le mouv'vitaminé !, pet shop boys, electronic band, electronic, paris, londres, berlin, new york - ltc live : la voix du graoully !, the spectre laibach tour, in europe, laibach, serge gainsbourg, the cranberries, david bowie, le nouvel album, spectre is unleashed, geth'life, duran duran, jean dorval, les lives de ltc, jd, du 20 mars au 26 avril 2014, ltc live annonce : la 10ème édition, du "festival des voix sacrées." |
Facebook |
31/10/2016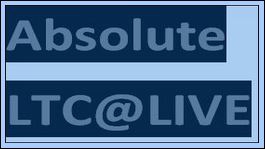 20:45 Publié dans LTC LIVE : "LA VOIX DU GRAOULLY !" | Lien permanent | Tags : electric light orchestra, elo, foreigner, chicago, reo speedwagon, harry connick, marlon roudette, midnight juggernauts, france gall, françoise hardy, vip, cock robin, duran duran, simple minds, dub fx, no rest for the wicked, feat. cade & mahesh vinayakram, alborosie, dub inc, marsheaux, acdc, chic, kool and the gang, kc and the sunshine band, bb & q band, the whispers, fat larry's band, the camouflage, the silencers, omd, the cure, bill withers, lift off groove collective 1996, new order, jean dorval pour ltc live, ltc live : la voix du graoully, ltc, la scène d'ltc live, la communauté d'ltc live, cocteau twins, ltc live : la music est le miel de l'âme !, jean dorval, the smiths, ltc live : l'instant love-love, sex pistols, absolute ltc@live, ltc live : le micro-climat musical !, the church, the human league, ltc live : le watt-peak musical |
Facebook |
28/10/2016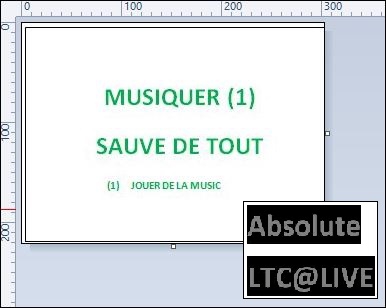 22:09 Publié dans LTC LIVE : "LA VOIX DU GRAOULLY !" | Lien permanent | Tags : pet shop boys, joy division, howard jones, kim wilde, harry connick, marlon roudette, midnight juggernauts, france gall, françoise hardy, vip, cock robin, duran duran, simple minds, dub fx, no rest for the wicked, feat. cade & mahesh vinayakram, alborosie, dub inc, marsheaux, acdc, chic, kool and the gang, kc and the sunshine band, bb & q band, the whispers, fat larry's band, the camouflage, the silencers, omd, the cure, bill withers, lift off groove collective 1996, new order, jean dorval pour ltc live, ltc live : la voix du graoully, ltc, la scène d'ltc live, la communauté d'ltc live, cocteau twins, ltc live : la music est le miel de l'âme !, jean dorval, the smiths, ltc live : l'instant love-love, sex pistols, absolute ltc@live, ltc live : le micro-climat musical !, the church, the human league, ltc live : le watt-peak musical, hommage pour les 25 ans de la disparition de gainsbarre |
Facebook |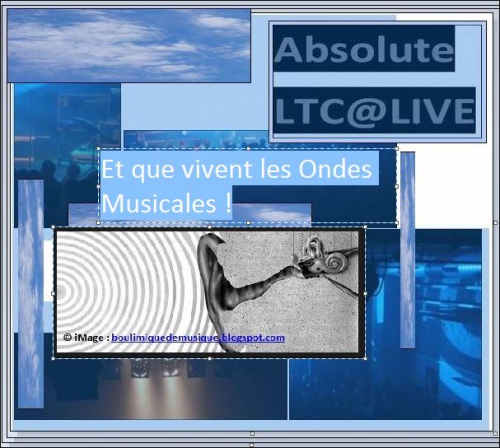 01:16 Publié dans LTC LIVE : "LA VOIX DU GRAOULLY !" | Lien permanent | Tags : nina hagen, joy division, howard jones, kim wilde, harry connick, marlon roudette, midnight juggernauts, france gall, françoise hardy, vip, cock robin, duran duran, simple minds, dub fx, no rest for the wicked, feat. cade & mahesh vinayakram, alborosie, dub inc, marsheaux, acdc, chic, kool and the gang, kc and the sunshine band, bb & q band, the whispers, fat larry's band, the camouflage, the silencers, omd, the cure, bill withers, lift off groove collective 1996, new order, jean dorval pour ltc live, ltc live : la voix du graoully, ltc, la scène d'ltc live, la communauté d'ltc live, cocteau twins, ltc live : la music est le miel de l'âme !, jean dorval, the smiths, ltc live : l'instant love-love, sex pistols, absolute ltc@live, ltc live : le micro-climat musical !, the church, the human league, ltc live : le watt-peak musical, hommage pour les 25 ans de la disparition de gainsbarre |
Facebook |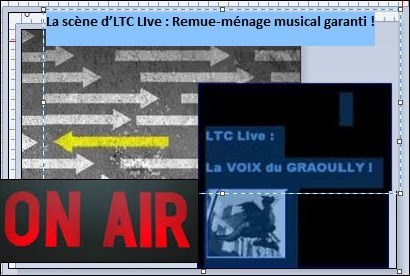 01:01 Publié dans LTC LIVE : "LA VOIX DU GRAOULLY !" | Lien permanent | Tags : joy division, howard jones, kim wilde, harry connick, marlon roudette, midnight juggernauts, france gall, françoise hardy, vip, cock robin, duran duran, simple minds, dub fx, no rest for the wicked, feat. cade & mahesh vinayakram, alborosie, dub inc, marsheaux, acdc, chic, kool and the gang, kc and the sunshine band, bb & q band, the whispers, fat larry's band, the camouflage, the silencers, omd, the cure, bill withers, lift off groove collective 1996, new order, jean dorval pour ltc live, ltc live : la voix du graoully, ltc, la scène d'ltc live, la communauté d'ltc live, cocteau twins, ltc live : la music est le miel de l'âme !, jean dorval, the smiths, ltc live : l'instant love-love, sex pistols, absolute ltc@live, ltc live : le micro-climat musical !, the church, the human league, ltc live : le watt-peak musical, hommage pour les 25 ans de la disparition de gainsbarre, ltc live : la music box ! |
Facebook |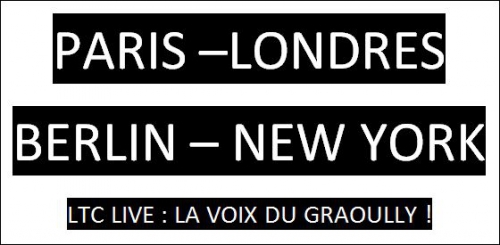 00:45 Publié dans LTC LIVE : "LA VOIX DU GRAOULLY !" | Lien permanent | Tags : joy division, howard jones, kim wilde, harry connick, marlon roudette, midnight juggernauts, france gall, françoise hardy, vip, cock robin, duran duran, simple minds, dub fx, no rest for the wicked, feat. cade & mahesh vinayakram, alborosie, dub inc, marsheaux, acdc, chic, kool and the gang, kc and the sunshine band, bb & q band, the whispers, fat larry's band, the camouflage, the silencers, omd, the cure, bill withers, lift off groove collective 1996, new order, jean dorval pour ltc live, ltc live : la voix du graoully, ltc, la scène d'ltc live, la communauté d'ltc live, cocteau twins, ltc live : la music est le miel de l'âme !, jean dorval, the smiths, ltc live : l'instant love-love, sex pistols, absolute ltc@live, ltc live : le micro-climat musical !, the church, the human league, ltc live : le watt-peak musical, hommage pour les 25 ans de la disparition de gainsbarre, ltc live : la music box ! |
Facebook |